A Green Choice
Environment Conservation
Since its opening in 1987, Le Méridien Phuket Beach Resort has continually strived to minimize its impact on the environment with emphasis on waste reduction, efficient energy management, water conservation, and active participation in community green programmes. The Resort has been an active member and supporter of the Thai Green Leaf Programme since 1997 with similar views on efficient environmental management. The Resort has regularly implemented best practices acquired through seminars sponsored by the Thai Green Leaf Programme.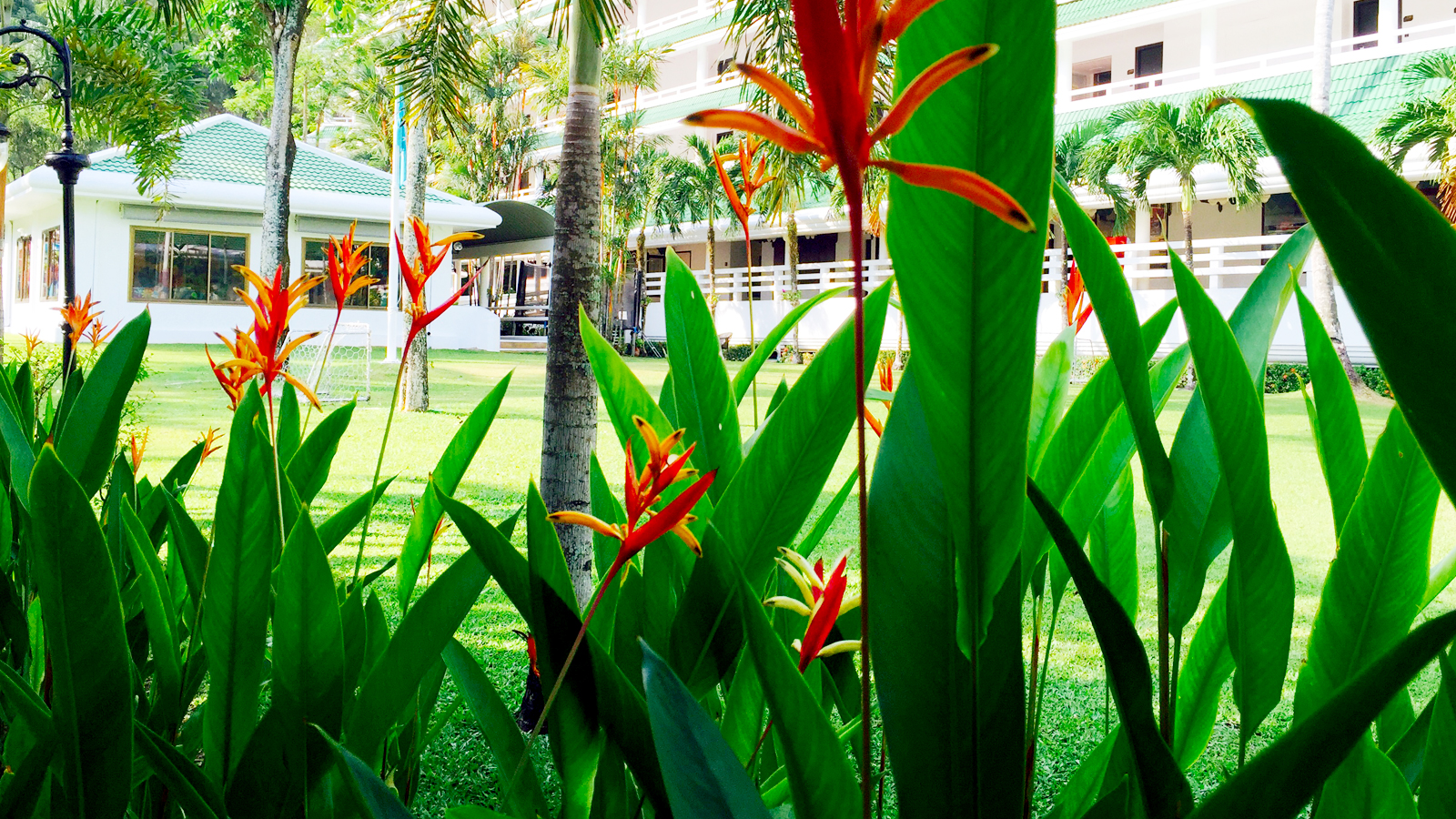 These efforts were positively noted when the Resort received a Five Green Leaf Certification from the Board of Environmental Promotion of Tourism Activities (BEFTA) for conducting environmentally friendly operations since 2001 and currently from 2013-2015. The Resort has organized a committee composed of associates from different departments to ensure the continuous implementation of environment and energy conservation efforts and is tasked to increase awareness of these programmes amongst current and new hire associates. Examples of environmental initiatives successfully implemented include segregating organic, recyclable and non-recyclable garbage. Plastic and glass bottles are sold to processing plants while waste food is given to local farms to be processed as fertilizer.
In March 2016, Le Méridien Phuket Beach Resort completed a THB 7.5-Million upgrade of its on-site wate-water treatment plant. Previously, the facility produced up to 120 cubic metres of water per day. With the upgrade, the facility now produces 500 cubic metres of water that is compliant with local water safety standards. Processed water is used for the surrounding gardens and plants all around the resort thereby reducing consumption of water supplied by the city for this purpose.

The Resort's upgraded waste-water treatment facility was designed and built in partnership with JNC Corporation, Japan and Siam Cement Group. This is the first such facility in Thailand that utilizes the Reactor Bio-System (RBS), a natural purification method that uses microbial action of bacteria present in soil.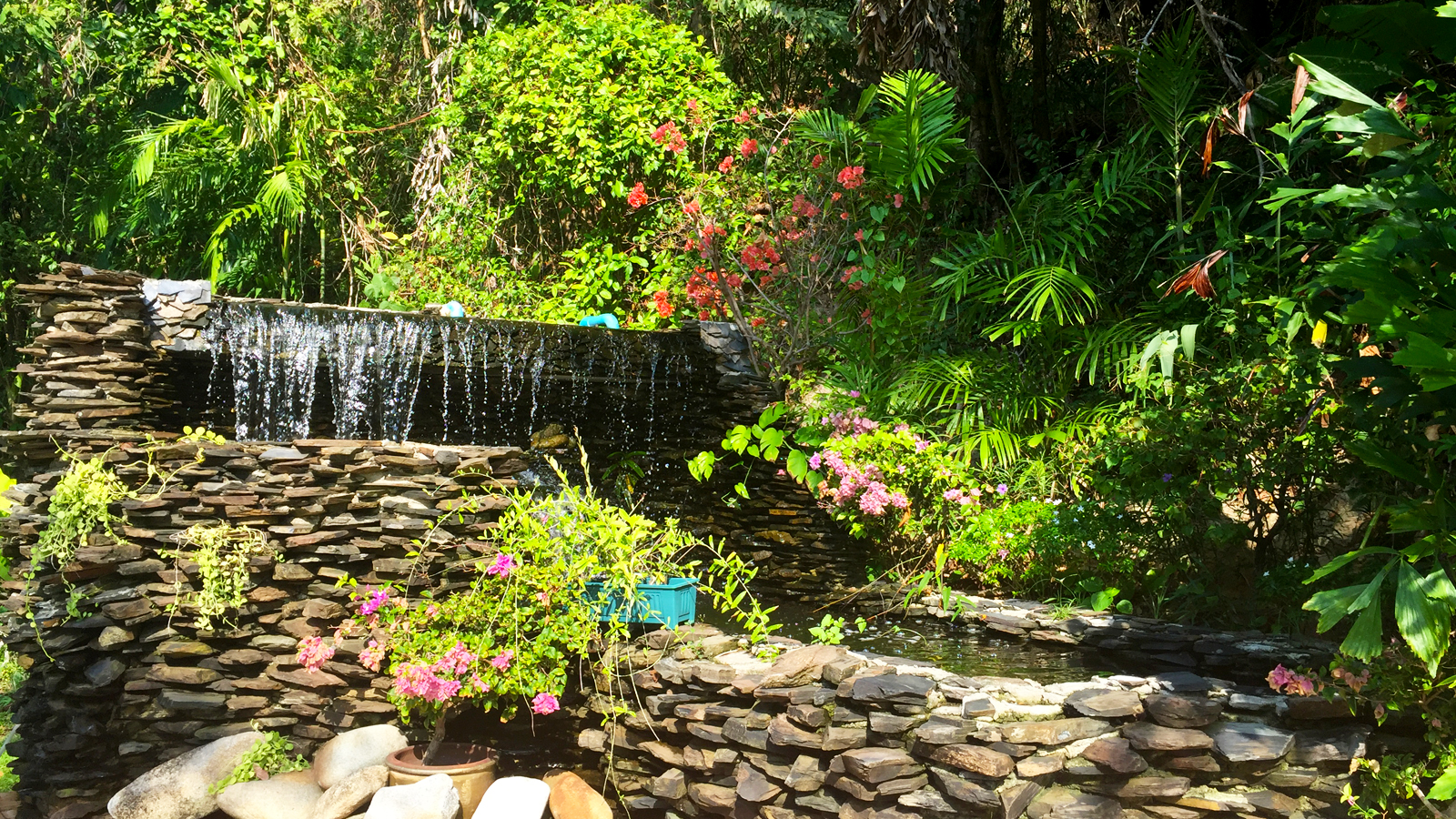 A proven way to achieve successful conservation efforts is to involve guests as much as possible. The Resort is one of the first properties on Phuket to include guests during Sea Turtle Release activities on Songkran (traditional Thai New Year), in coordination with conservation authorities, to increase awareness of the need to protect the dwindling sea turtle population.

Resort managers and associates are regular attendees of tree-planting and beach cleaning drives organized internally or by the provincial government. Chlorofluorocarbon (CFC) – Free Equipment are purchased only from Green-certified companies who meet environmental standards.
Non-toxic, asbestos-free roof tiles have been in installed at the property. Allotment for non-smoking rooms is increased each year. Seventy percent of the resort's 470 rooms are currently non-smoking.
Since 1995, the Resort has utilized a computer mechanism to control electrical demand. Turning off equipment not in use during peak times has reduced demand by 150 kilowatts monthly. This has resulted in THB 200,000 savings annually. A photo switch controls lighting in outdoor garden areas for automatic turning off and on depending on daylight. An effective roof insulator minimizes heat from penetrating the building and thin film on glass windows reduces heat in guest rooms for lower ambient temperatures.

Bathrooms in guest rooms have water-saving devices including an aerator which mixes water with air and water tank-type toilets for reduced water consumption. Laundry equipment have become more energy efficient with an installed steam trap. Installation of a Variable Speed Drive (VSD) for the chiller system, expected to save about 20,500 kilowatt-hour monthly, as well as replacement of fluorescent ballast from coil type to electronic type for 1,390 lights are being undertaken. Future projects include installation of a heat pump in the boiler for hot water supply to save on fuel and reducing pollution by using LPG to produce steam in the laundry.
In 2017, in line with its commitment to reduce plastic waste, the Resort discontinued use of plastic bottles in guest rooms and suites, replacing these with glass bottles.
March 2017 saw the launch of an Herb Garden on a re-purposed underutilized plot of the Resort with future plans for expansion. The site currently grows local Thai herbs used by our chefs for a few select salads and dishes.
Instead of concrete surface to prevent erosion along the hillside path of its associate housing buildings, the Resort opted to plant Vetiver grass. The fibrous root system of vetiver grass penetrates deep down into the soil at great depth and act as natural erosion-control barrier. It has the ability to hold soil particles together preventing the loss of topsoil and trapping sediments from water runoff. Development of Vetiver as natural erosion solution was one of the many notable projects undertaken by the late King Bhumibol Adulyadej.

Le Méridien Phuket Beach Resort believes that Environment and Energy Conservation is not a temporary undertaking that has a beginning or an end. It is a mindset that is embedded in all associates and conscientiously reflected in their actions day in and day out.