Mini-Golf and Driving Range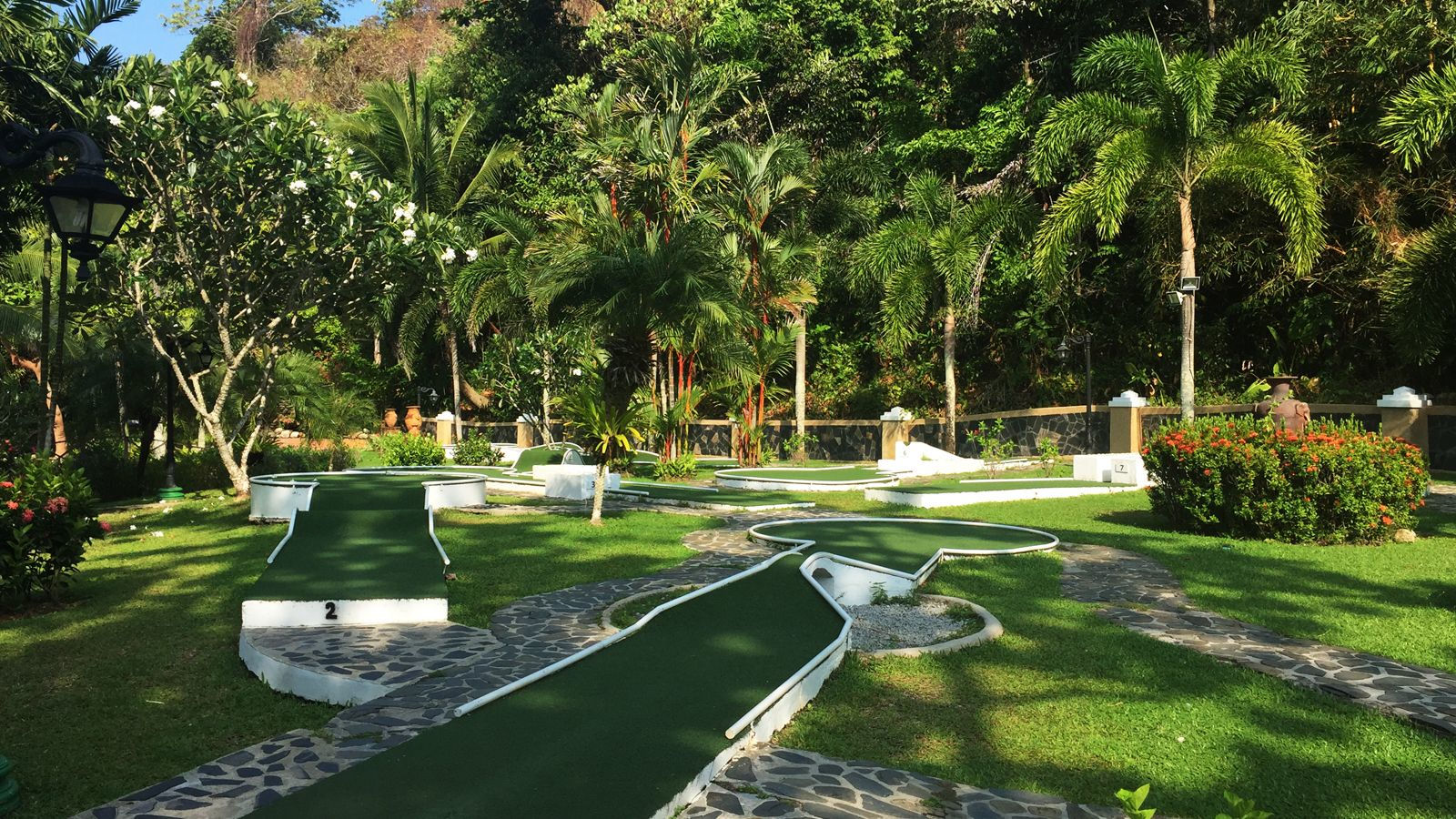 A mini-golf course affords all-ages enjoyment in a colourful, tropical setting. Located in the resort's lush tropical gardens and overlooking the sea, the nine-hole mini-golf course is perfect for families desiring a fun game of golf but not wishing to leave the resort. Complimentary golf balls and clubs are provided.

Improve on your swing while enjoying breathtaking views of the sea through the resort's on-site golf driving range.
Caddies: No
Golf Carts: No
Driving Range: Yes
Lessons: Yes
Preferred Green Fees: No
Preferred Tee Times: No
Pro Shop: Yes
Hours: 9:00 AM - 7:00 PM
For a full game, there are numerous international standard golf clubs and courses less than an hour away, and our Concierge will be happy to assist in providing information or reserve tee times.